References
We work side by side with our customers in development projects regarding online services, mobile applications and IoT projects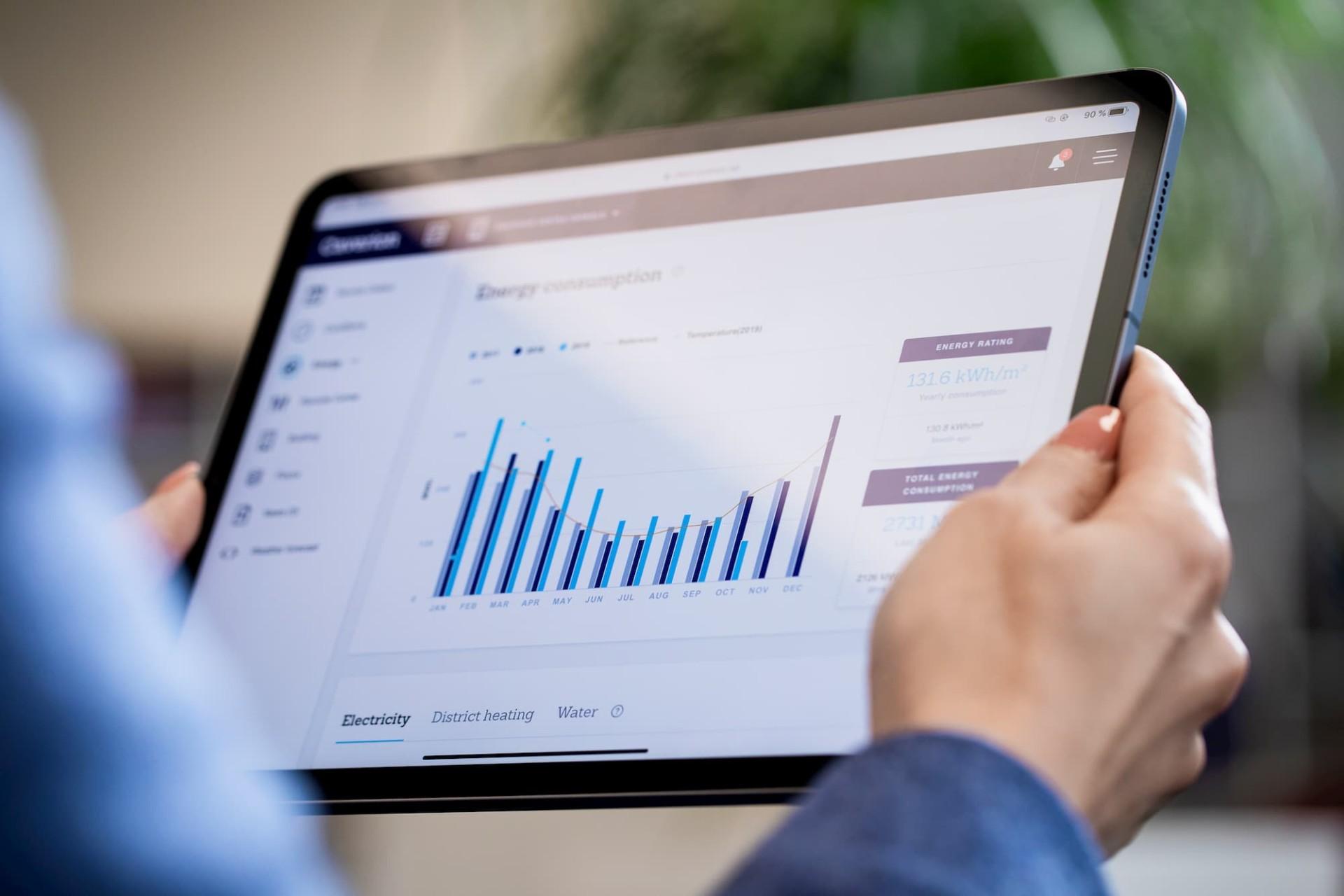 Compile Oy is Caverion Corporation's sustainable software development partner in developing the Caverion's SmartView platform.
 Caverion SmartView brings together all the functions needed for real estate management and provides a real-time view of the property's functions and conditions. The platform allows users to see how properties are currently performing and what meters, such as energy consumption and indoor air conditions, tell us about its current state.
Caverion is a company listed on Nasdaq Helsinki that designs, implements and maintains user-friendly and energy-efficient technical solutions for various properties and the industry. Currently, the company operates in ten countries in Northern, Central and Eastern Europe and is one of the leading companies offering technical solutions in its field. With Compile and Caverion's cooperation in sustainable software development, Caverion SmartView is of high technical quality and provides its customers with a secure and reliable solution for real estate management.
Compile Oy is a company of top professionals with high customer satisfaction offering services in sustainable software consulting, digital services and application development. Compile Oy develops IoT and other system projects with tools that are customised to the needs of each customer individually.
"We have spent years developing this long-term project of Caverion SmartView, and it has become part of a business-critical service for our customers. We needed the best partners to development the platform. We have noticed that Compile Oy has been an excellent choice from the perspective of sustainable software development. Compile Oy has brought just the right expertise and, above all, a mactching attitude," says Mikko Viitanen, Senior Manager, IoT Platform, Caverion.
Caverion SmartView combines the key real estate indicators from condition management to storing of important documents. With the digital platform, you can easily check, for example, indoor air quality, the reservation status of conference rooms, and whether the heating and ventilation of the premises work as desired. "It is great to be involved in the development of such a meaningful and central service. Caverion gives our developers appropriate responsibility in terms of creation in the most sustainable way possible," says Sami Tiilikainen, Architecht at Compile Oy.
The environment we create shapes the way we live. Caverion promotes performance and people's well-being by making the created environment smart and responsible. Customers can rely on our expertise throughout the life cycle of buildings, infrastructure, industrial plants and industrial processes: from project development to projects, technical maintenance and repair, property management and expert services. We serve our customers in 11 countries in Northern, Central and Eastern Europe with over 16,000 professionals. Our net sales in 2019 were approximately EUR 2.1 billion. Caverion's shares are listed on Nasdaq Helsinki.
Caverion – Building Performance
www.caverion.fi @CaverionSuomi
Here's a few examples of what we Compile's IT professionals have done in different industries, and how we have utilised our expertise and expert segments in software consulting projects.
Financial industry
The PSD2 Directive requires payment service providers to grant access of payment and customer interfaces to third parties. This requires integrations between several systems and changes to existing services and backend systems.
We selected experts whose strengths include access management, interfaces, integrations and interpreting and understanding of large entities. The members ot the experienced team had many years in the industry behind them, so they were able to start working on the practicalities straight away.
#Bank #Finance #PSD2 #Mobile #React #Spring #Java #AWS #REST #FunctionalProgramming #ReactiveProgramming #SaFe #Scrum
Energy industry
Consumer demands have also increased in the energy sector. People want to be able to take care of things when it suits them best. Our experts have been involved in developing an online service where it is easy for consumers to do business.
#Energy #React #Java #ElasticSearch #AWS
Operators
For operators, it is important that they are able to deliver an excellent user experience for their end customers while keeping operations cost-effective and customer loyalty high. This can be achieved through the strong development of new kinds of digital services.
Developing new services requires an agile approach from the customer and the courage to implement visions. Compile supports its customers' objectives with the help of wide-ranging and experienced full stack experts.
#Operators #Fullstack #Mobile #React #Java #Typescript #Kubernetes #OpenShift #Docker #ABTesting #DevOps #Scrum
Trade
People are increasingly buying products online, which means that the speed, quality and overall price of delivery will play a key role. These set clear and demanding framework for the development of digital services.
The supply chain of physical products and various partnerships also pose specific challenges for developers. Our experienced experts have been involved in e-commerce projects for over 20 years and understand today's requirements and the integration of the latest technologies into legacy systems.
#Trade #E-commerce #Retail #React #DevOps #CICD #AWS #Serverless #Microservices
Industry
IoT is the present day for industry. Today, the processing, accuracy, analysis and visualisation of collected data for use pose a bigger challenge. When handled successfully, this enables the customer to optimise their operations in a variety of areas, including capacity management and predictive maintenance.
Large amounts of data require expertise in data processing platforms and integrations between systems. Our experts have the ability to operate in complex environments, and we have a wide experience in implementing scalable systems, connecting different data sources and mobile applications, among other things.
#Industry #Integraatiot #Mobiili #Maintenance #React #TypeScript #Predictive-maintenance #PdM #Efficiency #Condition-monitoring #Datamining #Datalake #BigData #Industrial-IoT #IoT
Media
As an industry, media is undergoing a significant change as consumers are changing their consumption habits from print media to digital media and services.
As new services are gaining a significant numbers of users, we have placed special emphasis in the selected expertise on scalable solutions, such as cloud services. Consumers have high expectations when it comes to the usability and scalable solutions, and therefore, the ability to implement smooth user interfaces also plays a key role.
#Media #AWS #React #GraphQl #Docker #Serverless #Terraform #Scrum
Public administration
More and more citizens want to carry out their transactions digitally. Finns are aware of the quality, availability and fluency of services.
Today, public administration uses modern tools, software development frameworks and agile methods in many projects. Our professionals can handle public administration processes and cooperate with numerous stakeholders with ease.
#Publicadministration #React #NodeJS #Terraform #Scrum #AWS